The Trusted Residential Roofing Experts in Oklahoma City
When looking for residential roofing services in the area, you can't go wrong with Webber Roofing & Construction LLC.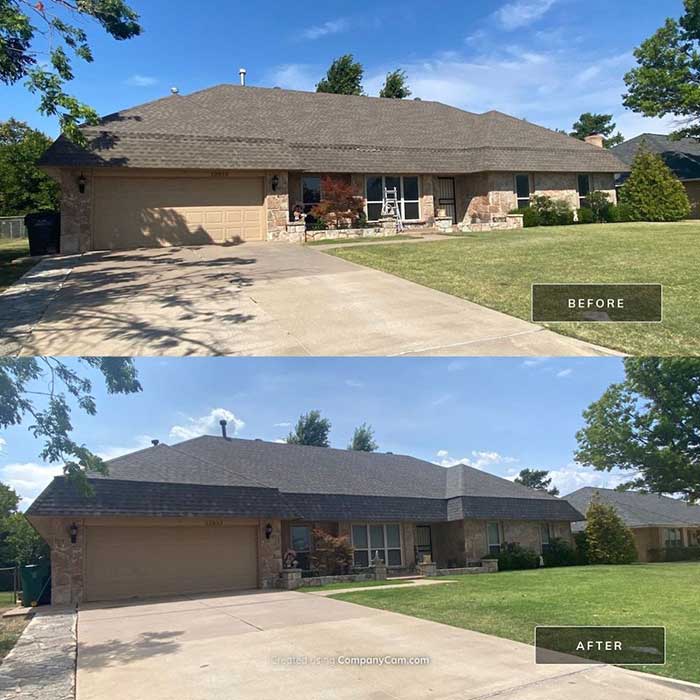 We offer residential roofing services, including new installations, repairs, and maintenance. We understand that every roof is unique—so we have the right tools, materials, and applications for whatever kind of roof you have. Our team comprises local experts whose knowledge of the area is unrivaled.
We are passionate about our work because we know how important it is to get your roof done right the first time. That's why we use only quality materials and ensure that our work meets or exceeds industry standards. We also offer warranties on all our work, so if anything goes wrong with your new or repaired roof, it won't be a problem for long!
Need Repairs for Your Residential Roofing?
And if you already have a roof installed? Well, there's still time! We offer full repairs on all types of residential roofs so that even if you don't need a new one right away, we'll ensure that yours is still in good working order when it comes time for an upgrade or replacement.
We also offer maintenance schedules to keep your residential roofing in top condition. Why not schedule your yearly maintenance with us?
Get a Free Estimate Today
At Webber Roofing & Construction LLC, we're offering a free estimate to our loyal clients when they contact us. For all your roofing, covered patio, or gutter needs, give us a call at (405) 312-7929 or email us at shawn@webberroofingconstruction.com. Alternatively, you can get in touch with us on our online contact form. Our team will be sure to get back to you as soon as possible and will help you in the best way possible.