Premium Reroofing, Gutters, and Residential Roofing in Oklahoma City and the Surrounding Areas.
Webber Roofing & Construction LLC is a family-owned and operated business in Oklahoma City. We've been providing reroofing services for many years, and we're here to help you protect your home from the elements.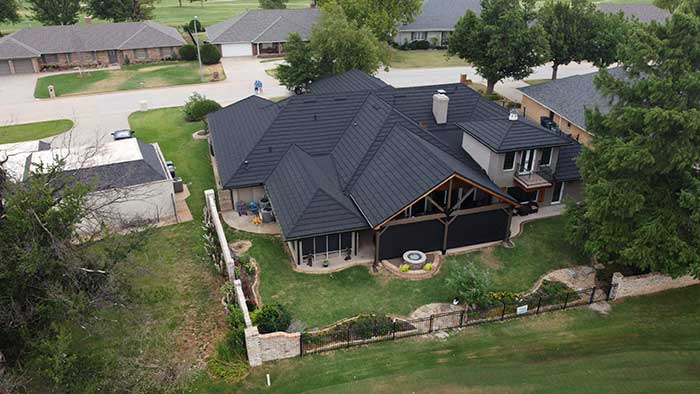 Why should you have regular maintenance done to your roof? Because it's one of the most important parts of your home! It's the first defense against rain, wind, and ice storms, keeping it dry and warm inside. This can be especially important if you live in an area that gets heavy wind and ice storms or hail during certain seasons of the year—the last thing you want is for your roof to collapse on top of your house during a storm, right?
And why should you use a local roofer? Because they'll be able to fix any issues immediately instead of waiting until after the next big storm hits! Local roofers are familiar with local weather patterns and know what types of materials will hold up better than others when it comes time for repairs or replacements.
Protecting your home and everyone in it from the elements should be a priority—and we want to ensure that happens!
What Do We Offer Besides Residential Roofing?
Gutters
Metal Buildings
Concrete
Covered Patios/Pergolas
Get a Free Estimate Today for Your Reroofing
At Webber Roofing & Construction LLC, we're offering a free estimate and free roof inspections to our loyal clients when they contact us. For all your roofing, covered patio, or gutter needs, give us a call at (405) 312-7929 or email us at shawn@webberroofingconstruction.com. Alternatively, you can get in touch with us on our online contact form. Our team will be sure to get back to you as soon as possible and will help you in the best way possible.