A Covered Patio Contractor to Help You Enjoy Your Patio All Year Long
A covered patio is a great way to extend your living space, giving you a place to escape from the sun, rain, and wind. But it's not just about comfort: covered patios and pergolas add value to your home.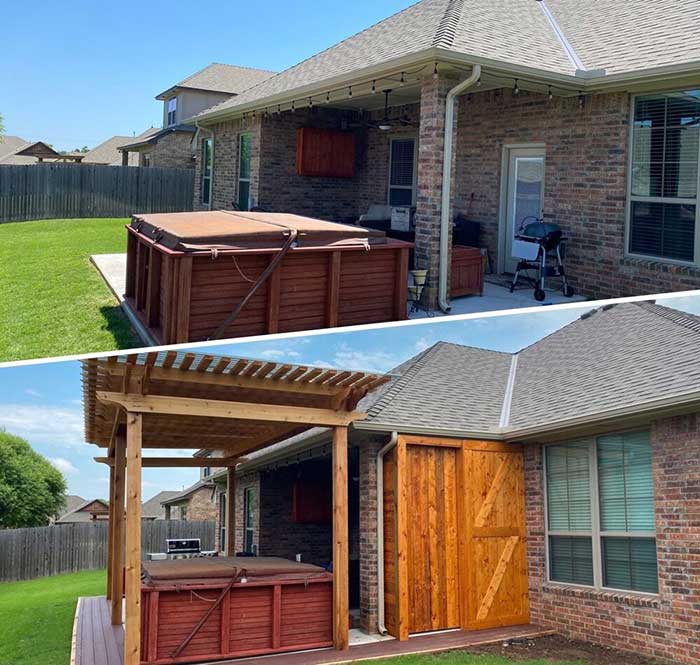 At Webber Roofing & Construction LLC, we know that installing a covered patio or pergola is not something you should do yourself—especially if you're not an experienced carpenter or contractor. The best way to be sure that your new addition will last: Hire a professional covered patio contractor today!
We offer a wide range of services for homeowners in Oklahoma City, including adding outdoor living space. We'll work with you every step of the way—from design through installation—to make sure that your new covered patio or pergola will meet all of your needs and expectations. Our team has extensive experience working with people like you, so there's no doubt we'll be able to create something beautiful and functional for your home.
A Covered Patio Contractor from Our Team Looks After Your Budget
And don't worry—we have competitive pricing for all our services! We know that installing an outdoor living space can be expensive, so we want to ensure that our prices are fair and affordable for everyone that needs them.
Get a Free Estimate Today When You Call a Covered Patio Contractor
At Webber Roofing & Construction LLC, we're offering a free estimate to our loyal clients when they contact us. For all your roofing, covered patio, or gutter needs, give us a call at (405) 312-7929 or email us at shawn@webberroofingconstruction.com. Alternatively, you can get in touch with us on our online contact form. Our team will be sure to get back to you as soon as possible and will help you in the best way possible.