When It Comes to Covered Patios, Reroofing or Gutters, Our Reviews Say It All
At Webber Roofing & Construction LLC, we believe that our clients should know what they can expect from us. We want you to know that we take pride in our work and will treat your home like ours.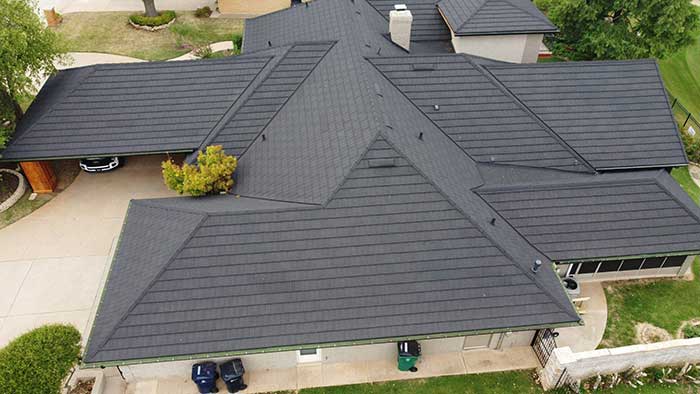 So many companies claim to be the best, but what does that mean? That they're the best at selling themselves? Or are they the best at providing quality work? At Webber Roofing & Construction LLC, we believe it's both.
We'll give you a free estimate and explain exactly what needs to be done before we get started on your project. We'll also let you know how long it will take and how much it'll cost, so there are no surprises when it comes to payment.
You can trust us to deliver a beautiful finished product—not just because of our reviews but because we have been building trusted relationships with homeowners.
What Do You Think About Our Services?
We'd love to hear from you!
We appreciate all of our customers, and we're always working hard to provide the best service possible. If you've had a positive experience with Webber Roofing & Construction LLC, please write us a review on Google or via email.
Get a Free Estimate Today
At Webber Roofing & Construction LLC, we're offering a free estimate to our loyal clients when they contact us. For all your roofing, covered patio, or gutter needs, give us a call at (405) 312-7929 or email us at shawn@webberroofingconstruction.com. Alternatively, you can get in touch with us on our online contact form. Our team will be sure to get back to you as soon as possible and will help you in the best way possible.
Average Review Rating
Average Rating: 5
Total Reviews: 3
List Of Reviews
By:
Craig Dreiling
on
Webber Roofing & Construction LLC
Webber Roofing was one of 3 companies we had estimate the roof replacement during our home sale process. They were quick to respond, fair with their pricing, and professional with their services. Communication was clear and professional during the entire process, which is why we selected them for the roof replacement. Their crews were courteous and quick, limiting any disruption to our normal schedules during the replacement process. I would highly recommend Webber Roofing and Construction and will use them again if we ever need roofing needs.
By:
Carolyn Hoge
on
Webber Roofing & Construction LLC
We had a bedroom and master bathroom remodeled. Shawn and Jon were professional from start to finish. They would show up when they said they would (the crew also) and let me know if anything unforeseen would come up. It's never fun to have workers in your house for 3 weeks but they made it as painless as possible. And the finished product is beautiful! Highly recommend!
By:
Garrett J
on
Webber Roofing & Construction LLC
We definitely recommend Webber Roofing & Construction! Their team is very professional and courteous. They did an excellent job setting the expectation on what was needed. We highly recommend Webber Rooft & Construction!